Design of Task Icons for iPhone App
Icon designs for task-related features within a Spanish dictionary iPhone app.
Several icons I designed along with the interface of a Spanish-English dictionary app for the iPhone. The icons represent features for bookmarking, notes, feedback, language, search, etc.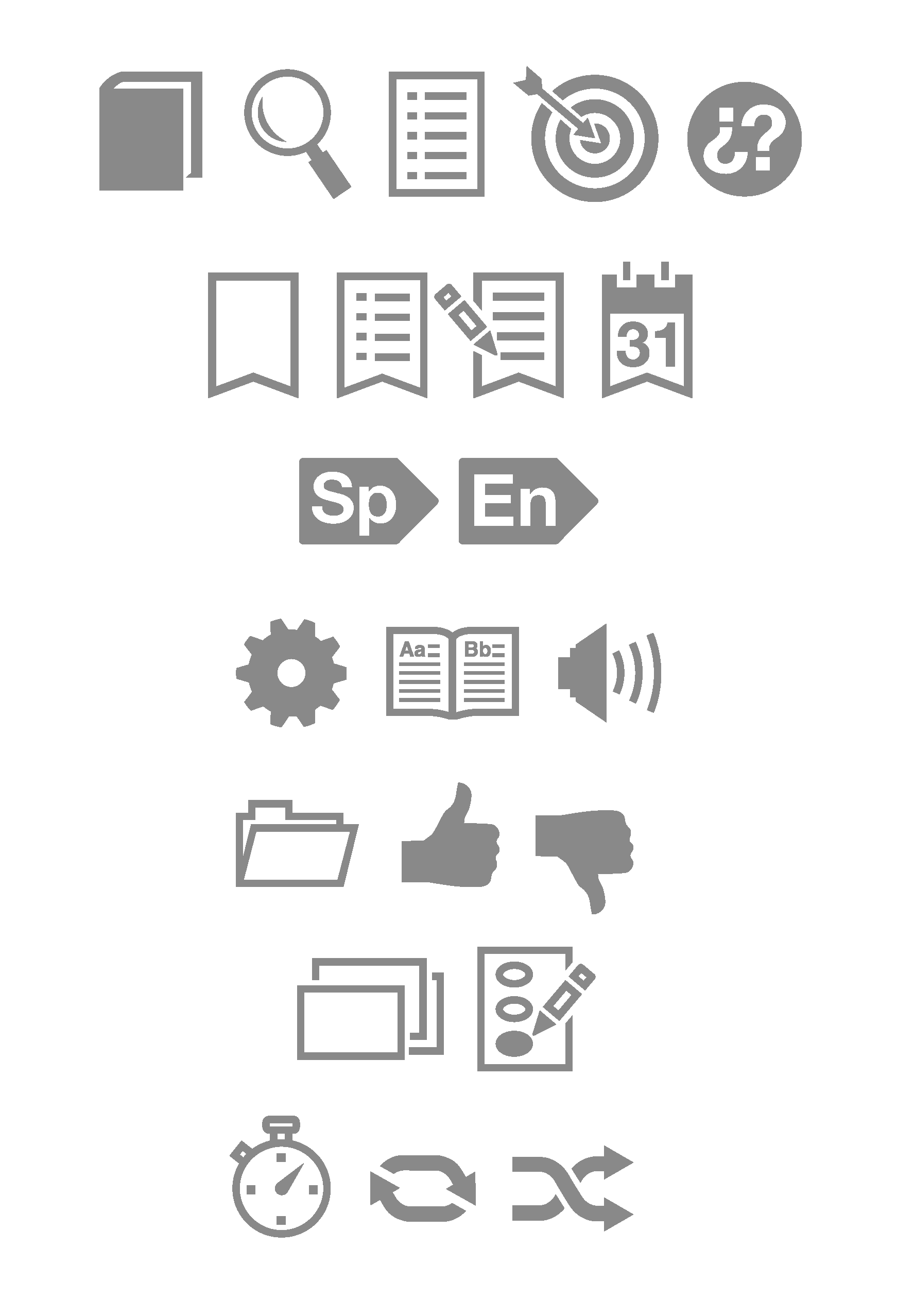 Showing the icons in context of the app's various features.